Addiction doesn't only affect an addict. Family counseling can help.
Addiction is a family disease. It doesn't just affect the individual, but all the people that love that individual as well.  Loved ones of addicted individuals are often lied to, neglected, and taken advantage of. The pain of watching a friend or family member struggle with addiction can produce unhealthy emotions and reactions. Although harmful relationships developed through addiction need to be left in the past, family relationships should be nurtured so that individuals in recovery have a loving, reliable support system. Family counseling services throughout addiction treatment allow for the healing of family relationships, education about addiction, and the maintaining of a healthy support system.
Family Counseling Services at Rehab Carolinas
Our clinical director specializes in family recovery and we offer support for those enrolled in our outpatient addiction treatment services when needed. Family counseling is conducted via telephone therapy conference calls since it can be challenging to get an entire family on the premises, especially since many individuals working on their recovery are not living in their home state. Families are able to check in on their loved ones, offer support, and much more through utilizing this service.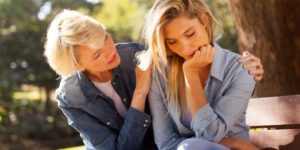 The Benefits of Family Counseling throughout Addiction Treatment
There are many benefits to including family within the counseling aspect of addiction treatment. Positive outcomes from these sessions include:
Increasing the effectiveness of family communication
Providing information to families about behavior enabling
Improving the quality of family relationships
Addressing problematic behaviors that could result in relapse
Learning helpful coping and communication skills
Regaining lost trust as a result of drug or alcohol use
Giving all family members a chance to express emotions that stem from a loved one's addiction
Establishing healthy boundaries needed to maintain healthy family relationships
Are Family Counseling Services Right for My Family?
Not all individuals getting help for addiction through treatment will be enrolled in a counseling program like this. Upon admittance to our facility, individuals will be assessed to determine if they and their family could benefit from receiving family counseling services. Additionally, if it is suggested further down the road that this form of treatment may help, it can also be utilized when that time arises. Family counseling is usually suggested for families that:
Have been negatively emotionally and mentally affected by a loved one's drug or alcohol use
Believe that learning alternative ways of effectively communicating would be beneficial to the unit as it relates to dealing with drug use
Have experienced family problems as a result of a loved one's addiction
Has a loved one that has not responded to alternative methods of therapy and has yet to try a family counseling program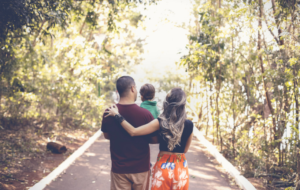 How to Begin Family Counselling
If you think that you or a loved one could benefit from addiction treatment that utilizes a family counseling program that focuses on the family aspect of addiction, Rehab Carolinas can help. Addiction is a disease that requires the help of medical, psychological, and clinical specialists, as well as the determination of the patient, enrolled in treatment for a successful recovery. Start your journey to recovery today with the help of our highly motivated and compassionate staff. You don't have to fight this alone.