What our Drug Addiction Treatment Center Does Differently
Rehab Carolinas differs from the standard model of treatment in several ways. The drug addiction treatment center was founded by people who belong to the recovery community themselves, who understand the importance of integrating twelve-step models with traditional addiction treatment methods. The inspiration for the environment and philosophy of Rehab Carolinas was found in the experience of twelve-step fellowships, the intimate and loving community that makes them so successful in helping people to recover from addiction. Rehab Carolinas is not a one-size-fits-all model in which clients are shuffled through predetermined phases or treated with a cookie-cutter approach. At Asheville, each client is a part of the family and a community connected by a common goal and a common passion: healing from addiction through love, care, and accountability.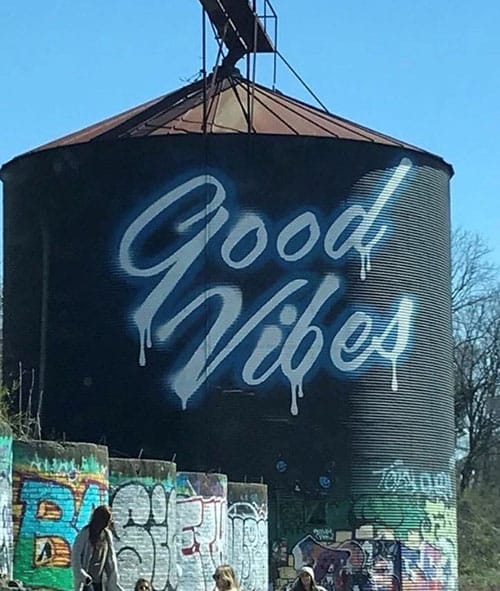 Who to Choose?
There are countless addiction treatment centers to choose from. It can be a difficult decision to choose the right drug addiction treatment center for yourself or for your loved one, and the choice can feel extraordinarily weighty. In a life-or-death battle with the disease of addiction, there is a huge level of pressure placed on such a decision. It's hard to differentiate between every treatment center and program available and to assess which one will best meet the needs of you or your loved one seeking treatment. Everyone is different, and some programs and approaches are more suited to different individuals. How do you know which one is the best choice?
That's why it's essential to select a treatment program that places an emphasis on individualized care, that tailors treatment plans to each client based on what they need in order to heal and recover. That's what we specialize in at the Rehab Carolinas. Each client is a unique, individual human being who deserves care that addresses their needs, whatever those may be. At Rehab Carolinas, we work to meet patients where they are and guide them along the path to recovery.
Client Testimonials
"Cannot say enough great things about Rehab Carolinas and staff. This is more than a review, it's thanks for giving our family life back. The staff at Asheville assisted our family through an extremely emotional and difficult time, they were there every step of the way. You will find that everyone who works at there has a true commitment to helping its residents find a new way of life. The support that was received there from beginning to end was nothing short of superb. It's so difficult to put your faith into others for help and recovery and were so fortunate to have Rehab Carolinas as the team to bring sobriety and peace back into our lives. Thank you thank you thank you!"
– Gina McCarthy
"I was a client at Rehab Carolinas and I truly enjoyed my time there. The entire staff is amazing and goes above and beyond to their clients and genuinely cares. I have never been to a treatment center that makes me feel so at home. I would recommend ARC to anybody who is struggling and is serious about their recovery. I gained so much from my experience there and can't thank the owners, clinical staff, techs, and case managers enough."
– S. Spencer
"They are true professionals they will treat you with the respect you deserve the team they have assembled to help you recover are top notch. I would recommend anyone that needs their help and services they will change your life for the better."
– Charlie Jackson
"Best treatment center; hands down. Gave me the time, serenity, love, and safety to gain some clean time under my belt and prepare me for my new life."
– Bernadette Cruz

Comprehensive Care
The founding staff of our drug addiction treatment center knows personally just how difficult recovery can be, and because of that they designed the program at Asheville to include all of the support services necessary to make the process of treatment as helpful as possible. Patients have a better chance at success when they have access to a diverse range of therapies that address different needs. Addiction is a complex disease of the body and mind, and helping individuals to recover requires a multi-pronged approach. That's what we offer at Rehab Carolinas. The services and expertise we offer set us apart from facilities that focus on only one or two major aspects of the disease. This includes:
12 Step Model Focus
Many treatment centers utilize twelve-step participation or encourage participation by clients in these groups, but these programs are offered as an extracurricular, optional activity. At Asheville, twelve-step facilitation is a core part of our program. During their stay at our facility, patients participate in twelve-step fellowships, attend outside meetings in the community, build a sober support network of people in long-term recovery, and are encouraged to get sponsors and begin working their steps while in treatment.
Tough Love and Compassion
We believe that people in early recovery must be held accountable for their choices and begin to take responsibility for rebuilding their lives. However, we also believe that this "tough love" must be matched with compassion and care in a family setting. Our clients form tight-knit communities of peers who serve each other by holding one another accountable, but also by being a safety net for each other to lean on during this sometimes difficult process. Our staff is trained in pushing clients to confront deeply ingrained negative behaviors and attitudes, but they also hold a deep level of compassion and empathy for people trapped in the pain of addiction. As people in recovery ourselves, we know that healing requires the right balance of accountability and love, and we seek to provide that by helping our clients feel as though they belong to our recovery family.

Long-Lasting Connections
When clients graduate from our programs, they aren't sent out into the world to fend for themselves and forgotten about by our staff or our community. Recovery is about connection, and for us, that means maintaining that connection with our clients throughout their entire recovery journey, for as long as they wish to stay in contact with us. We offer aftercare that combines therapy, psychiatric care, and social support. Our clients will always have a home at Rehab Carolinas. We maintain connections with our clients by offering referrals to any services they need after completing our treatment program and by keeping our own doors open to them at any time. Clients who graduate from Rehab Carolinas will always have access to therapy, doctor's appointments, alumni meetings, and check-ins. No matter where our clients are in their recovery journey, they are family to us. We care about how they are doing, and they will always have a home here at Rehab Carolinas.
Rehab Carolinas is built on the philosophy that our clients truly matter as much as our closest friends and family. At our drug addiction treatment center, it is not about simply checking off boxes or completing a pre-set treatment plan- it's about healing individuals mentally, emotionally, and spiritually so that they can live free of the pain of addiction.