Residential treatment combines a variety of therapeutic methods to aid individuals in recovery from addiction. As a comprehensive program, it requires individuals to live in a facility where they receive around-the-clock treatment. Residential treatment offers more structure than an outpatient treatment program. It also provides many benefits that are not available to outpatient treatment patients.
Residential treatment programs are the best, and most effective way to help individuals establish a sober life. Freedom from addiction, moving past abuse, and building a sober lifestyle are the ultimate goals of this treatment style; therefore, both medical professionals and addiction specialists agree that residential treatment is the most effective course of action when seeking a life of recovery.
Benefits of a Residential Treatment Program
There are many benefits of choosing residential treatment over an outpatient program, including:
Focus: During a residential stay, the demands of daily life are put on hold so that the client is able to focus entirely on treatment. They can completely focus on being sober without the impact of outside forces, temptations, and triggers.
Around the Clock Care: Recovery demands attention 24/7. Residential treatment ensures that patients have access to resources and tools at any given time. The client will have access to doctors, therapists, and case managers that will respond to needs day or night.
Structure: Residential treatment offers a full schedule and structure. Individuals will form new habits and healthy ways of living and thinking. This immersion prepares the client for sober living, providing the resources and tools available to cultivate success.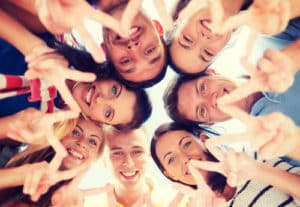 Methods in Residential Treatment
Many methods are put to use during residential treatment to address mental health, identify the underlying causes of addiction, and establish true healing. There is no one-size-fits-all form of treatment. Rehab Carolinas offers a variety of services that allow individuals to find what works best for them during recovery and after. Residential treatments methods may include the following:
Medical Detox Referral
We can help individuals during this step by providing a referral to a partner organization. Medical detox is critical for an effective recovery. Rather than allowing patients to detox at home, medical detox provides medical supervision which can reduce the impact of detoxing and make the client feel comfortable and safe.
Individual Therapy
Individuals who experience addiction also need to address the source. Various therapeutic approaches include rapid resolution therapy, self-harm thinking patterns, and cognitive behavioral therapy. Individualized therapy is often vital in helping individuals confront the underlying condition of their addiction and serves as a foundation for preventing relapse.
Group Therapy
Group therapy promotes a sense of unity and community. By working with others in a non-judgmental environment, the client masters honesty and transparency. Hearing others' stories of addiction will foster self-reflection and coping skills needed to make a successful recovery.
Family Counseling
Addiction is not isolated. Just as the user is negatively impacted by their addiction, their family and loved ones are also. At Rehab Carolinas, our clinical director's expertise is in family therapy. The belief in the vitality of family healing plays a significant role in our programs. Family counseling can help families learn to set healthy and effective boundaries while using communication techniques that support the family as a whole.
Holistic Therapies
Holistic therapies such as yoga and meditation help clients develop healthy living habits, improving their mental and physical health.  At Rehab Carolinas, individuals have the chance to take advantage of many different holistic therapies.
Dual Diagnosis
People struggling with addiction often have an underlying mental health condition. Mental health conditions often go undiagnosed. Dual diagnosis is identifying these conditions during rehabilitation. It's a common occurrence, and people who have underlying or undiagnosed mental health conditions have a much higher risk of relapsing. Dual diagnosis programs help establish treatment and prevent relapse.
Looking for Residential Treatment?
If you or a loved one is struggling with addiction, you don't have to do it alone. At Rehab Carolinas, you can work towards a successful recovery surrounded by compassionate staff in a comfortable environment. Start now by committing to sobriety. Contact Rehab Carolinas today.