The PHP, or Partial Hospitalization Program, provides full-time treatment for clients living at home in a sober living environment. Essentially the middle ground between residential and outpatient treatment, PHP offers an immersive treatment experience while promoting independent living. It's ideal for individuals who have completed an inpatient treatment program or who do not require around-the-clock care.
Continuum of care is of the most important facets of recovery. Individuals who are seeking treatment for drug and alcohol addiction often lived in a supervised and controlled residential environment. Afterward, they begin living independently without much guidance. Lack of aftercare is one of the leading causes for relapse and failed recovery.
The most effective means to recovery combines independent living followed by slow adaptions of treatment. Our partial hospitalization program allows clients access to an appropriate level of treatment at each stage of their recovery. They can continue treatment while becoming accustomed to living alone. This stage of treatment provides a bridge between the immersive residential option and outpatient treatment.
Benefits of choosing a PHP for treatment include:
Supervision and accountability for sobriety.
Access to a community of peers in various stages of recovery who can provide support during early recovery.
Continuation of treatment for underlying conditions and disorders.
Gradual transition from an institution to a daily, independent, routine.
Social and clinical support through early recovery and transition.
Access to therapy, family counseling, group therapy, and more while moving into a sober living environment.
Benefits of Partial Hospitalization Program
At Rehab Carolinas, we provide a partial hospitalization program for individuals who require post-residential treatment and for those who need primary treatment but cannot access inpatient programs. Our PHP path offers therapeutic services and benefits for those who experience substance abuse and addiction. Our PHP has a full-time day program with clinical hours that are standard for residential treatment while also allowing the benefit of patients returning home each night. Individuals involved in PHP will develop a community of peers, acquire life skills, and practice self-care independently.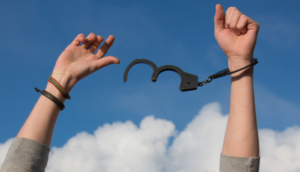 Clinical Services
With PHP, the goal is to address any underlying concerns that impact addiction. Addressing behavioral patterns and setting clinical hours can help build a strong foundation for sobriety.
Group Therapy:  Allowing clients to work together to build up social skills and focus on building healthy and supportive relationships, group therapy is useful at all stages of recovery. Therapy sessions are under the direction of a licensed therapist.
Individual Therapy: One-on-one therapy can help many people learn to build trust, utilize sober living techniques, and help patients learn to process emotions. This therapy is often vital to developing healthy coping mechanisms and preventing relapse.
Twelve-Step Facilitation: PHP clients at Rehab Carolinas can choose to work within a twelve-step system to find a sponsor and to enter into a support network.
Holistic Therapy:  Often key in personal development, holistic therapy can help recovering individuals build healthy living habits.
During day treatment at Rehab Carolinas, everyone has an individual treatment plan that is unique to their needs. Clients will often live in a sober living residence and have healthy support systems in place so they can move forward emotionally, spiritually, and mentally.