Recovery is a lifestyle. Aftercare services provide you with the resources needed once treatment is completed. 
Many people imagine that attending addiction treatment programs will be the sole antidote for their addiction. Unfortunately, a quick stay at a residential facility or attending an IOP is not enough to sustain a lifetime of sobriety since many relapse in early recovery. At Rehab Carolinas, we understand that the ongoing treatment increases the likelihood of maintaining sobriety. This is why we offer an extensive aftercare program for every individual who wishes to place themselves on the best track for a successful recovery after they have completed drug and alcohol rehab.
What is Aftercare?
Aftercare is designed for individuals who have completed addiction treatment. Whether you have completed a stay at a residential facility, partial hospitalization program, or any of our specific treatment tracks, aftercare can be beneficial to you. Aftercare at Rehab Carolinas allows patients who want to stay involved with a recovery community post-treatment to continue to receive the services that were provided to them throughout. This includes individualized therapy, group therapy, medication management, and dual diagnosis treatment.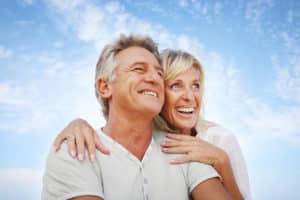 Outpatient Aftercare Drug Treatment Services
Aftercare provided by Rehab Carolinas is delivered as an outpatient treatment. This means that individuals seeking aftercare services will utilize the program while living at home or in a sober living facility. Outpatient aftercare treatment programs include our intensive outpatient program and our partial hospitalization program. Upon enrollment to our facility, individuals will be assessed in order to determine the best treatment track for them based on their past addiction treatment experiences and current needs.
Benefits of Aftercare Services
Treatment isn't successful unless the individual struggling with addiction is prepared to live a life in recovery. This doesn't happen overnight, or even during a 30-day stay at a residential rehabilitation facility. Research and experience prove that the longer a person gets help for addiction, the higher their chance for recovery success. Assimilating back into society without coping skills or support is dangerous. Most overdose deaths occur directly following a stay in treatment. Aftercare allows individuals to receive the help they need while also assimilating back into society. Don't be another statistic; invest in aftercare services and preserve your hard-earned sobriety.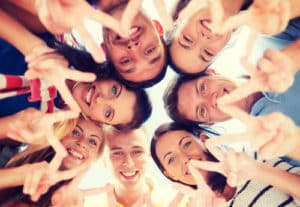 Living after Drug and Alcohol Rehab: Sober Living Referrals
Once an individual has completed a stay at an addiction treatment center they may seek a sober living facility. Sober living homes are a great option to help individuals assimilate back into society with the guidance, support, and accountability of peers and addiction specialists. If you are looking for a gender-specific sober living option as an aftercare service, Rehab Carolinas can point you in the direction of an esteemed institution that will meet all of your recovery needs when the time comes.
Need Aftercare Services?
Have you completed some kind of addiction treatment and are looking for additional support? Aftercare services at Rehab Carolinas can help. You do not have to do this alone. Let us guide and support you during this time in early recovery so that you can be sure to have the tools required to maintain lifelong success and sobriety.